Catalina Pants Size Chart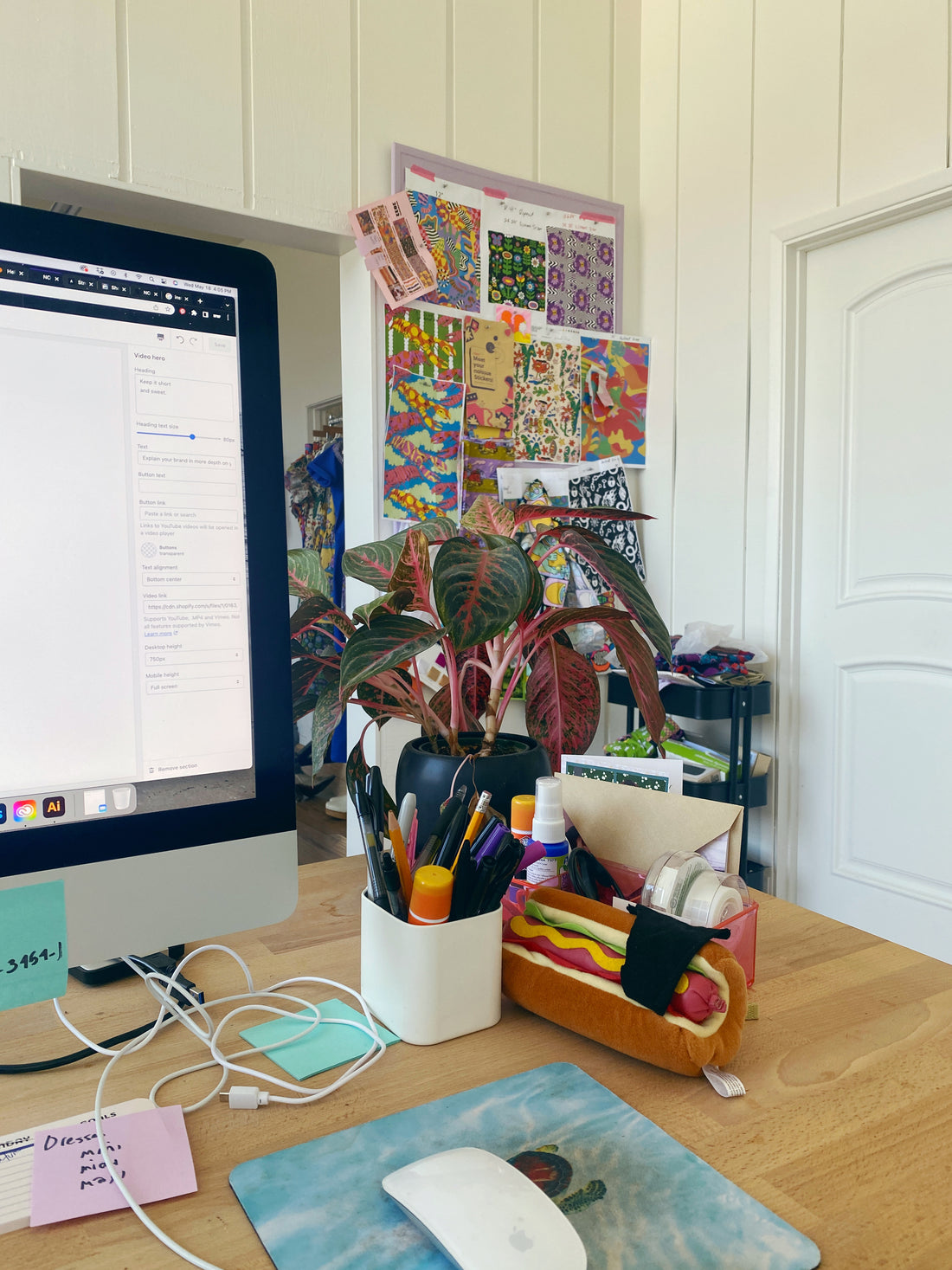 HELLO

Hello and welcome to Nooworks. We're a small women-owned and operated clothing brand based in sunny California. The clothes we produce are wildly fun, quirky, cute, and sometimes totally over the top, and we love it! We started out in Jennifer D'Angelo's San Francisco apartment back in 2005, where she silk screened her artwork onto t-shirts. Nooworks grew organically over the years as Jen began to work with different artist friends and expand her offerings of printed clothing. Today, our textiles are printed at one of the few industrial rotary printing facilities in Los Angeles. Each year we collaborate with a new variety of awesome, independent artists to produce an exciting assortment of limited edition, serotonin boosting textiles. All of our clothing patterns are thoughtfully designed and cut to compliment as many bodies as possible.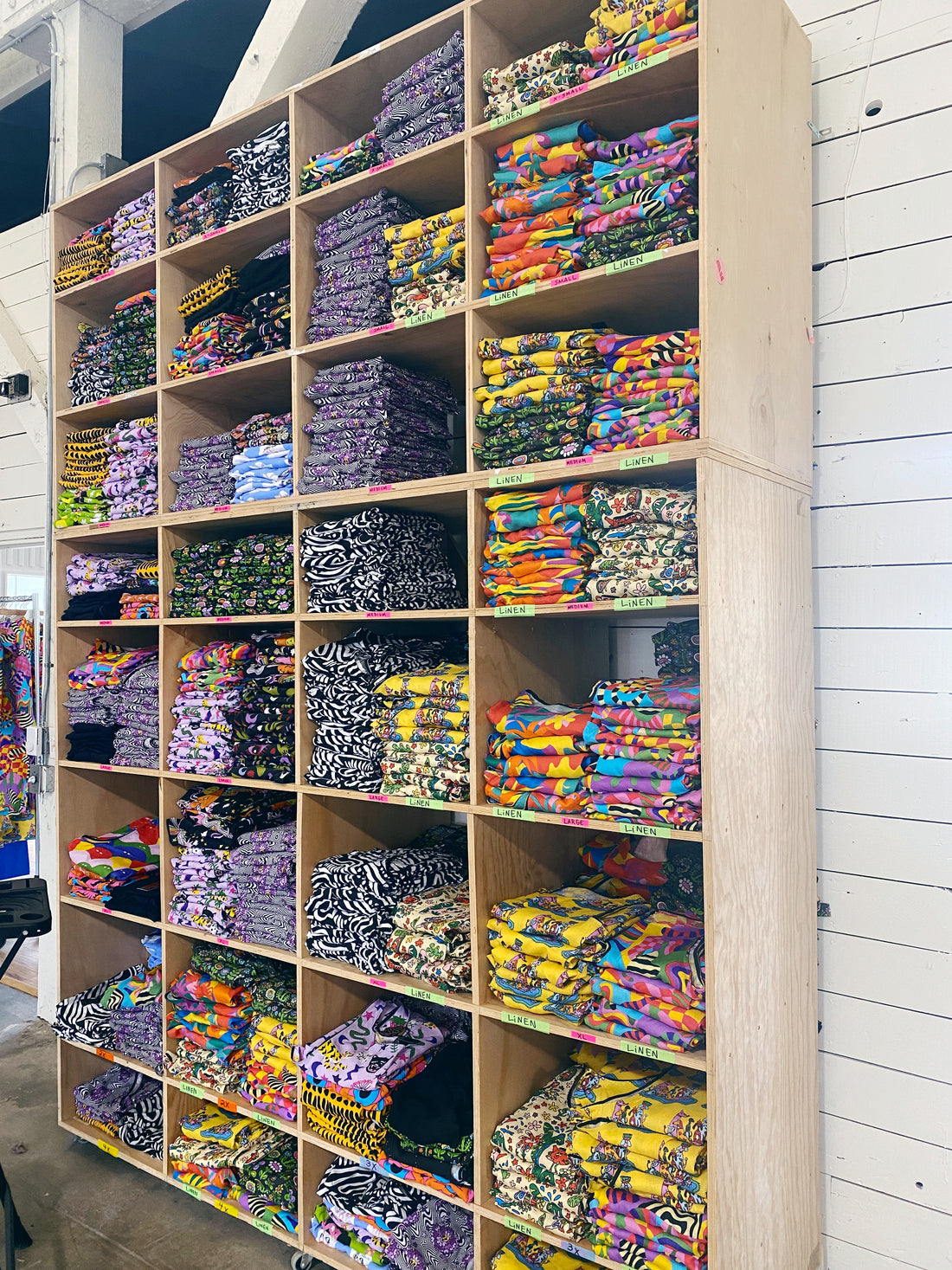 TODAY

We manufacture 100% of our products right here in California. Nooworks is a small but mighty team of 14 employees. We are an independently operated business and have never taken money from outside investors. We have two storefronts in San Francisco and Los Angeles, and a shipping warehouse in Berkeley, CA. Almost all of our fabrics are milled and printed in Los Angeles, and we work with a small factory in Oakland, CA where our fabric is cut and sewn into the Nooworks pieces you love. We work with incredibly nice people and value our relationships. As a company, we are steadfast in our commitment to do business in ethical and transparent ways that put people and the planet first. We are constantly growing, learning, and adapting, but we're excited to share with you some the of steps we've taken to care for our planet and our people.